The IALA buoyage systems were created in 1979 by the International Association of Lighthouse Authorities (IALA) to unify the worlds navigational buoys. While predominately successful, there are still 2 buoyage systems used throughout the world, system A and system B. All the buoys are the same in the 2 systems apart from Lateral buoys and Preferred Channel buoys, which use opposite colours between the two buoyage systems.
---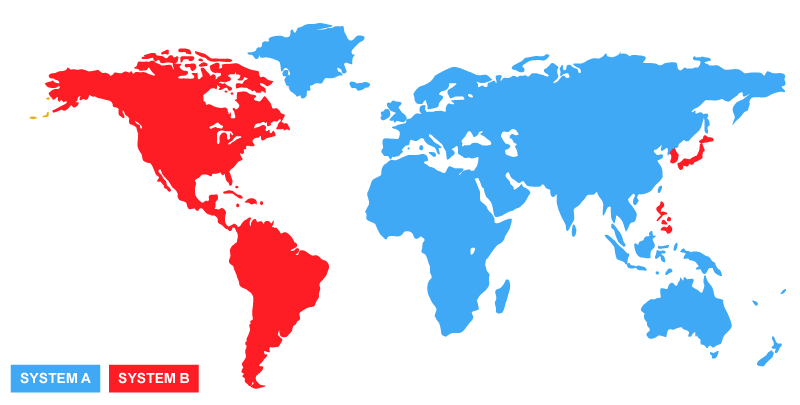 ---
IALA Buoyage System A
Used in the majority of the world including Europe, Africa, Australia and most of Asia. Here's a list of some noticeable countries that use the IALA System A.
United Kingdom


Spain


Australia


France


South Africa


Greece


Seychelles


Thailand


Cape Verde


Croatia


New Zealand


Egypt


---
IALA Buoyage System B
Used in the Americas, South Korea, Japan, the Philippines and the eastern Pacific.
United States of America


Canada


Japan


South Korea


Paraguay


Argentina


Brazil


Philippines


British Virgin Islands


Grenada


Ecuador


Mexico


---